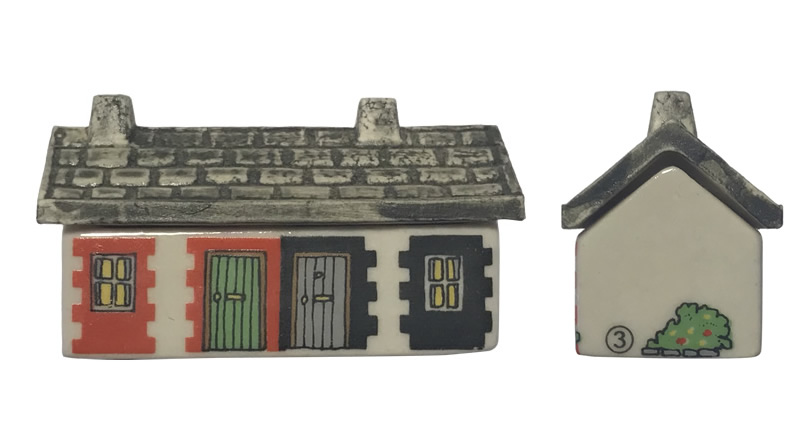 When Barney Flynn isn't over at the pub or giving his Bally-Whim neighbors advice, he lays his head in this little house.
It is a comfortable home, with a sturdy slate roof. Slate is common all over Ireland. Slate stones split into thin sheets that make a very long-lasting water-proof roof. Slate comes in different shades of grey, brown, black, red and green, even sometimes blue. Slate roofs in a village are usually all the same color, the color of the slate in the area around the village.
Even now there are more roofs finished in slate than any other material, even shingles.
Wade Ceramics made little buildings from 1980 till 1987. They made the Irish Village, Bally-Whim from 1984 till 1987. There is only the one set with eight pieces.
Find Wade Pottery Bally-Whim Barney Flynns Cottage on eBay >