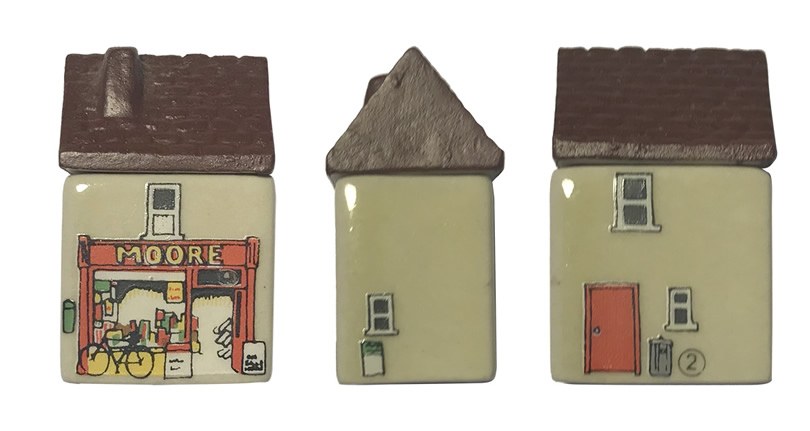 In big cities, postal workers walked the streets ringing a bell to collect letters. Post boys run letters as they arrive to deliver them.
In the little Irish Village or Bally-Whim, you can send a telegram or a letter from Moores Post Office. Letters go between villagers quickly, sometimes within a few hours. More distant letters come by train or even overseas by boat. Our little village is part of a bigger world.
You might even have an account with the Post Office Savings Bank, set up in 1861 to encourage regular saving.
Find Wade Pottery Bally-Whim Moores Post Office on eBay >