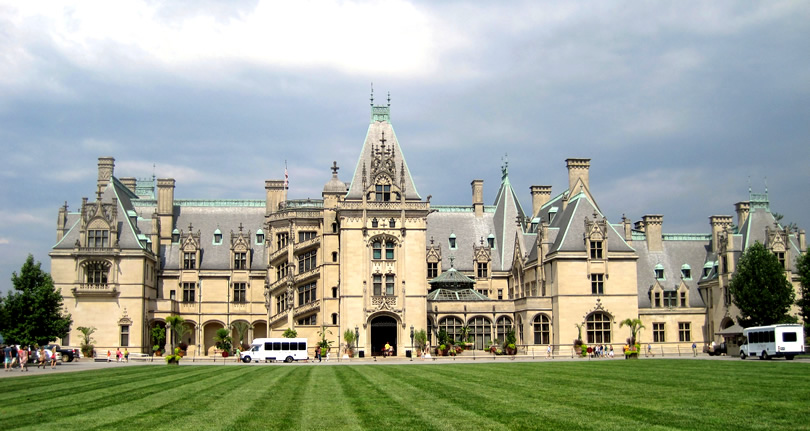 Prices for Biltmore Tickets vary according to the time of the year and the day of the week.
How do you get a discount on Biltmore House tickets?
How you get discounted Biltmore tickets changes all the time, but there are always some ways to get a discount or even free tickets.
Discounts
Sometimes you can buy discount tickets at Ingles Grocery Store.
You can get $10 off any Biltmore ticket right on the Biltmore House website just by ordering them a week ahead of time. There are also discounts for active military and seniors over 65-years-old.
Be sure not to buy adult tickets, even if they are discounted, for anyone sixteen or younger. Kids nine-years-old and younger get in free with a paying adult. Tickets for kids between ten and sixteen years old are always half-price. You can get up to two kid tickets per adult. If you have more than two kids per adult, you can get special dispensation by calling 800-411-3812.
AAA Discounts
If you have AAA, you can buy discounted tickets at any AAA Travel office. Call the one closest to you to see what they cost. The discount is often very good, but these tickets are good for a limited time and sometimes are only good on certain days. If you aren't already a member, it might even be worth becoming one.
Annual Pass
If anyone in your group has or buys an Annual Pass, they can buy tickets at a discount. Sometimes Biltmore Annual Passholders can bring guests in with them free. Biltmore Yearly Passholders can always bring kids under 16 into the Biltmore House and Grounds free. They can always bring guests in free after 5:00 p.m to the restaurants, grounds and shops, but not the Biltmore House house, for free.
It may be well worth it for someone in your group to buy a Biltmore Annual Pass, then the rest of your group can get free or discounted tickets. And renewing the pass costs less than the initial purchase price.
Top Photo: Path to the Biltmore House by Green Lamp Lady