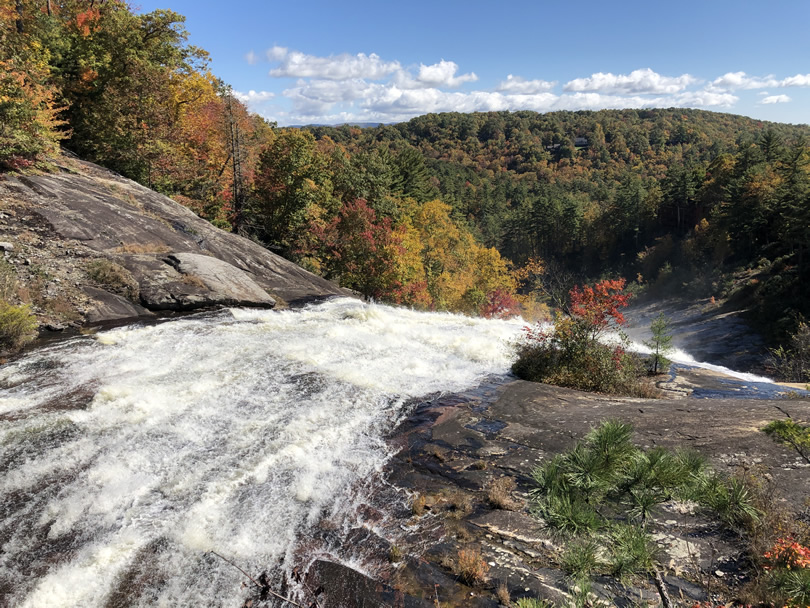 Toxaway Falls is a little over an hour away, on the other side of Brevard.
If you drive west on 64 past Brevard toward Cashiers, you will pass over Toxaway Falls.
There is now a place to park and you can now safely walk near the road.
On the other side of the road is a dam. The first dam broke over a hundred years ago and scraped the soil, rocks and trees away.
People used to climb over the railing and walk all over the rocks. I never heard of anyone falling, but it wouldn't surprise me. The rocks can get really slick and it is a long way down.