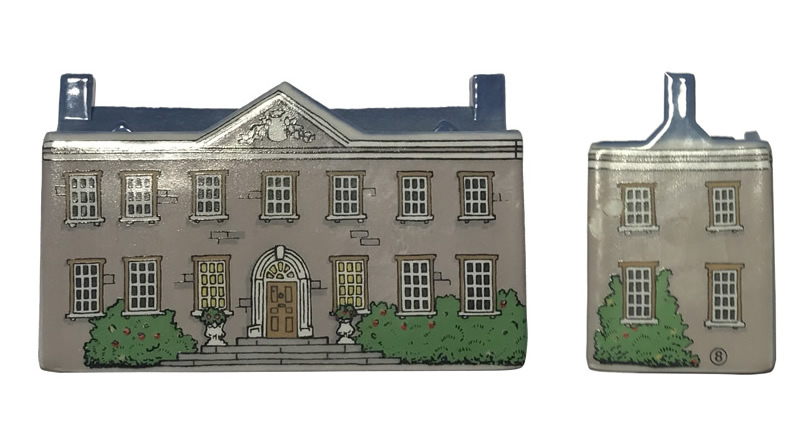 Wade Ceramics is probably best known for the miniatures in Red Rose Tea. Red Rose Tea has included a little figurine since 1967. They are called Wade Whimsies.
They made the Irish Village, Bally-Whim from 1984 till 1987. There is only the one set with eight pieces.
Bally-Whim House is the big house of the village. The big house is the country house of the Anglo-Irish. The historical landed class in Ireland had a large estate houses on their lands.
Find Wade Pottery Bally-Whim House on eBay >