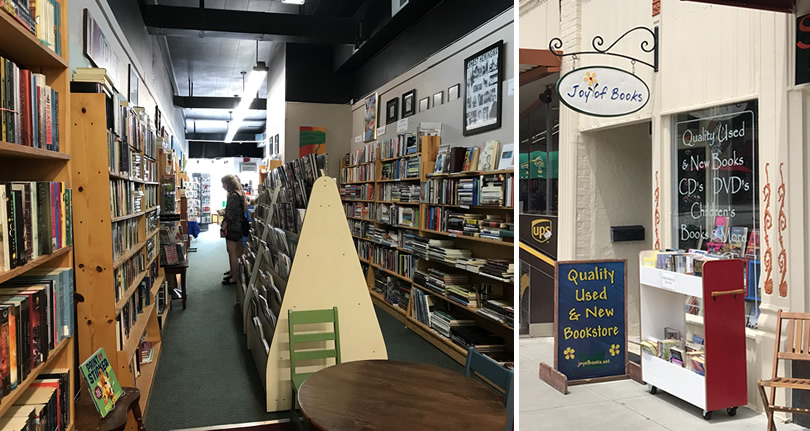 Last year we got a new and used bookstore on Main Street, Joy of Books.
The store is small, but the owner is knowledgeable and has selected good inventory. The new section focuses on books about Hendersonville and the area.
She also features books for children and young adults. Joy of Books also sells local cards and gifts.
Joy of Books
Historic Main Street Hendersonville
242 N Main St, Hendersonville, NC 28792
Don't get lost looking for it. It is NOT at 408 N Main Street where the old bookstore was. Joy of Books is right next to Tempo Music across from the Hospice Home Store. You can usually find parking easily here near Hendersonville Heritage Museum.

I was disappointed when The Fountainhead Bookstore closed. It was a great place to get books about the area. Whenever something came out by the Historic Society, you could get it there. They changed the name to Novels and Novelties Bookstore and I think Mountain Lore Books was in there somewhere, too. Then they closed.
We also have a Barnes & Noble.
Barnes & Noble Booksellers
Town Square at Biltmore Park
33 Town Square Boulevard Suite 100
Asheville, NC 28803