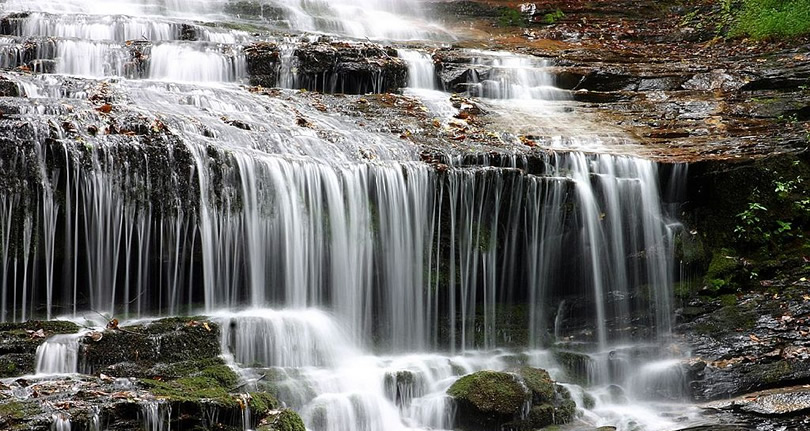 Pearson's Falls is near the border of North and South Carolina. The waterfall is in a 268 acre park. It is really beautiful. The walk to the waterfall is only a quarter of a mile. It is an easy walk beside the headwaters of the Pacolet River.
Pearson's Falls and Glen is maintained by the Tryon Garden Club. It is a great place to see wild flowers nearly any time of the year. There are over 350 species of wildflowers and plants. Some flowers are found nearly nowhere else. It is also a great place to see birds.
There are picnic tables and you can bring mountain bikes.
Videos of Pearson's Falls and the Walk
The park opens at 10:00 in the morning.
It costs $5.00 for adults, $1.00 for ages 6 to 12, younger are free.
NO pets, unless it is a leashed service dog
The park is closed all of January, Thanksgiving and Christmas days.