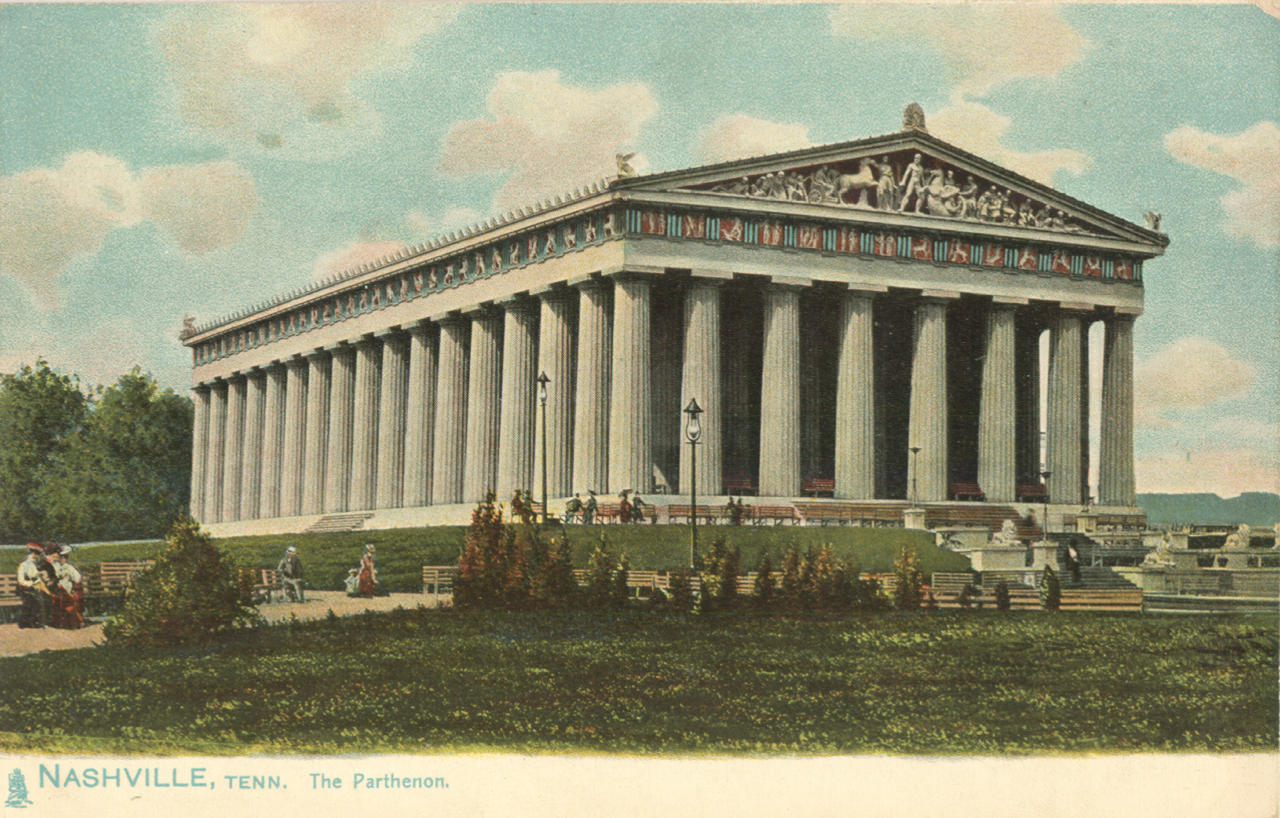 There is a full-scale replica of the Parthenon in Nashville, Tennessee. It was built for the Tennessee Centennial Exposition in 1897.
The Parthenon, that symbol of Athens, it's not the magnificent temple it once was. It has never really recovered from being blown up in the 17th century when the Turks were using it as an arsenal. All the color and painting have disappeared, as has the roof and most of the interior, Athenians have used it as a convenient quarry – it's in a sorry state. If you want to see it in it's true glory, however, there is no need to make that tedious transatlantic journey: a much brighter, newer, and perhaps slightly bigger version can be found in Nashville, Tennessee.

Architectural Follies in America
An illustrated guide to 130 of the most unusual structures in America by Gwyn Headley
When Nashville hosted the Centennial Exposition in 1897, they built a number of replicas of ancient buildings. The replica of the Parthenon was meant to reinforce the marketing message of Nashville as "Athens of the South."
The original, built to be temporary with mostly plaster, was so popular, it was rebuilt in concrete.
Now it is an art museum. In 1927, James M. Cowan donated 63 paintings by 19th and 20th century American artists. Cowan was from Aurora, Illinois. He had chaperoned a company of girls of the Armour Drill Corps of Chicago for the Centennial Exposition in 1897. Camp Armour was a military style summer camp at Lake Beulah, Illinois.
Save