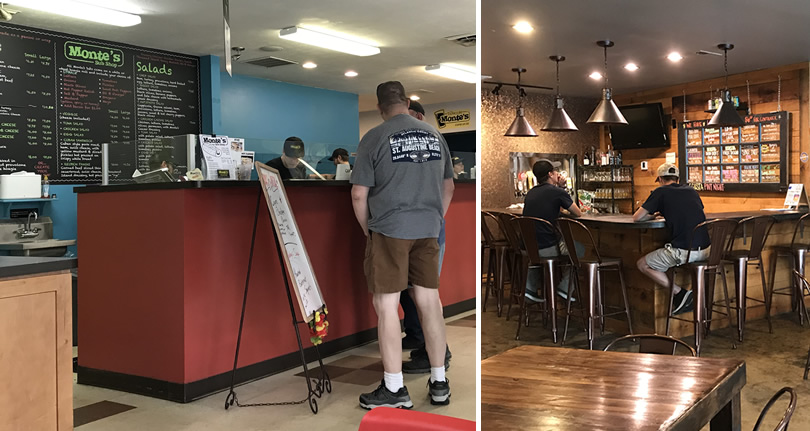 Monte's Sub Shop is across US-25 from Papas & Beer, on the same side and just past Ingles grocery store.
Monte's is a local place. After they moved closer, Subway moved further away.
They cater, so I've had their sandwiches and salads a few times. Since they moved closer, we've been there twice.
The first time I actually visited, I had a cup of the loaded baked potato soup and a small veggie sandwich. Excellent! My extremely hard-to-please friend had the French dip and did not complain for a change.
My husband, aunt, a different friend and I went back yesterday. I had the Cuban sandwich. It was delicious, even though it wasn't exactly a traditional Cuban sandwich. Close, though! My husband had the Full Monte and loved it. My aunt had the special, the Cajun Chicken Panini and she recommends it. My friend had the French dip and loved it so much she went and bought a second one to take home.
Like subway, you tell them what you want as they make it.
Monte's has a Taproom right next door. It has a separate entrance, or you can go through from the sandwich shop.
The taproom specializes in local and craft beer and snacks. You can also have everything on Monte's menu.
Monte's Sub Shop is at 2024 Asheville Hwy (US-25) in Hendersonville. The Taproom is right next door.
You can call ahead 828-693-3112 or place your order on-line www.montessubshop.com and it will be ready when you get there.