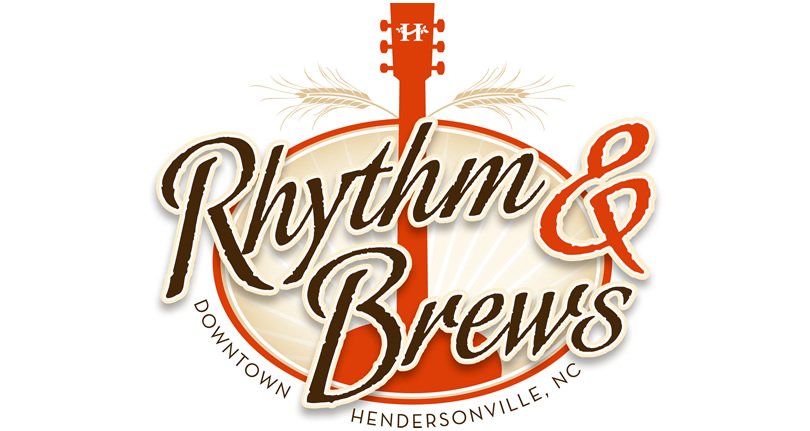 2019 Rhythm & Brews Concert Series
3rd Thursday of the month, May-September
5:30 till 9:30 PM
Downtown Hendersonville
South Main Street between Allen and Caswell Streets
Designated seating area in front of Wells Fargo Bank
Rhythm & Brews is a free outdoor concert event with local food, wine, craft beer and cider. The first concert is May 16th. Hendersonville has free concerts all summer long.
Located on Main Street between Caswell and Allen Streets the shows will once again feature some great local brews alongside the best concert line-up in Henderson County. Featured drinks will include the craft brew styling of Henderson County's own Sierra Nevada, Southern Appalachian, Triskelion, Dry Falls and Sanctuary Breweries alongside Bold Rock & Flat Rock Cideries and the delectable grape creations of Saint Paul Mountain Vineyards.
There is a tent where you can get food, beer, wine and hard cider. Hands On! Children's Museum sponsors a booth, so there's something for kids, too.
A family friendly event the HandsOn! Family Zone, a kid friendly destination within the show, and the National Guard misting tent will once again round out an entertainment experience designed for the whole family!
2019 Rhythm & Brews Concert Series Schedule
May 16
Rock/Southern Rock/Boogie
5:30 Screamin J's
7:30 The Broadcast
June 20
Rock/American Rock
5:30 Big Daddy Love
7:30 Travers Brothership
July 18
July 18
5:30 Kenny George Band
7:30 Colby Dietz Band
Aug. 15
Americana/Bluegrass
5:30 Tellico
7:30 Fireside Collective
Sept. 19
Soul/Funk/Brass
5:30 Rad Trads
7:30 Honey Island Swamp Band