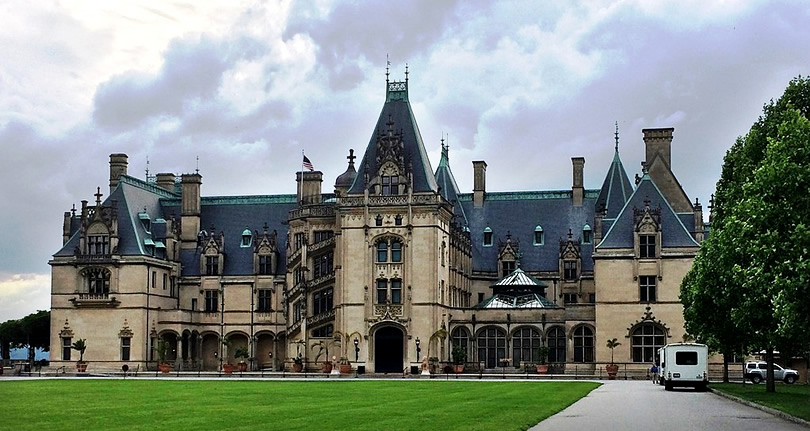 From now until May 27, 2019 Biltmore has a new exhibit, A Vanderbilt House Party – The Gilded Age.
A Vanderbilt House Party – The Gilded Age

For the first time, reproductions of clothing from the Vanderbilts' own wardrobes are displayed in the settings in which they were originally worn: the elegant rooms of Biltmore House.

Guided by Biltmore curators, Oscar®-winning costumier John Bright and Cosprop, London meticulously recreated fashions favored by the Vanderbilts and their guests at turn-of-the-century celebrations known as house parties.

A new custom Exhibition Audio Guided Tour created for this exhibition combines realistic 360° sound techniques with stories told from the perspectives of those who lived and worked at Biltmore in the early 1900s; this special component is what makes this exhibition a unique, immersive audio-visual Biltmore experience. As you hear the stories and witness scenes previously seen only in century-old black-and-white photographs brought to vivid, colorful life, you will feel as though you were attending A Vanderbilt House Party.
Like other events at Biltmore, exhibits are throughout the house, illustrating life as it was when the Vanderbilt family entertained.
Purchase seven or more days in advance and save $10 per admission!